Images - Book Photos & Graphics
Bookplate - Boy with Book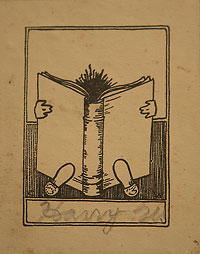 Being a bit obsessed with bookplates (how can ya not?) here's a cleaned version of the one found in this book for you to print and now use in your books. The original measures 2 3/4 inches by 3 1/2 inches (see figure 1).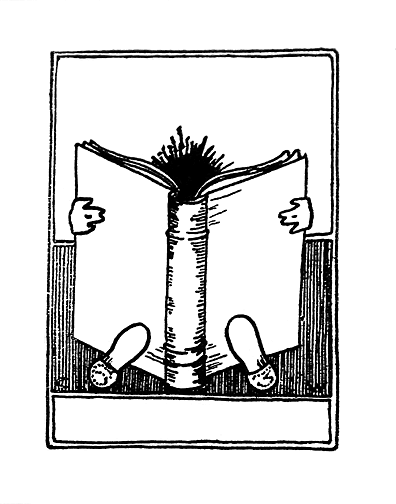 The header of each page has, on even pages, "By Fifth Grade Pupils", and on the right or odd-numbered pages, "A Book of Short Stories". Read "Pretending".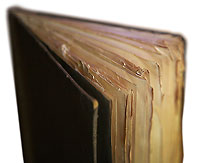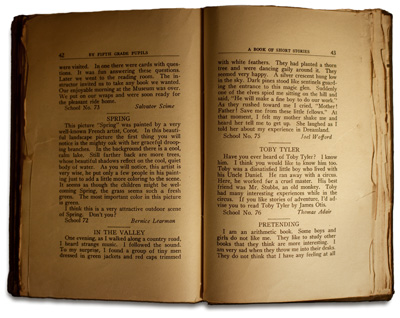 Book Cover
Judged solely by its cover this looks to be a small, pocket accounting or shopkeeper's ledger.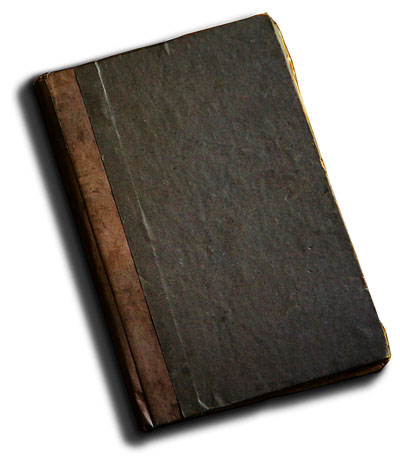 Bookplate, inside Cover

"Harry W" taunts, a mystery like none other since "Keyser Söze" or Deep Throat's identity, or that utterance "Rosebud", or perhaps I'm overthinking this a bit. Regardless, it's a nice bookplate, eh?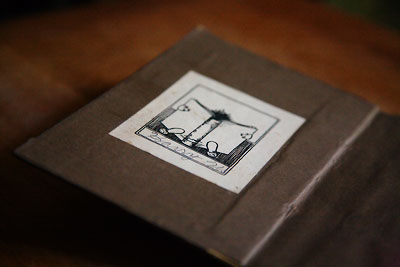 Title Page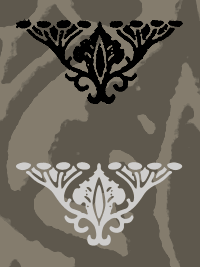 The title page bears a second lost world, throw-away tease: "printed and bound under supervision of K.E. Killeen, Director of Handiwork"! Ummmm, hey, yo... I want that job!? Please??!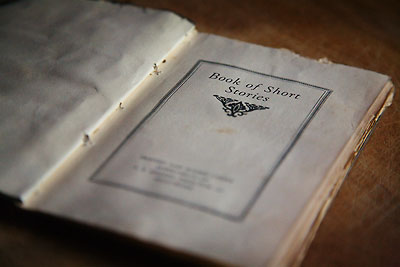 Introduction: "Your Little Friend..."
The tone of this introduction pleases me no end! The paper's about as smooth as a weekly's newsprint, which, combined with the yellowing, has thwarted OCR efforts.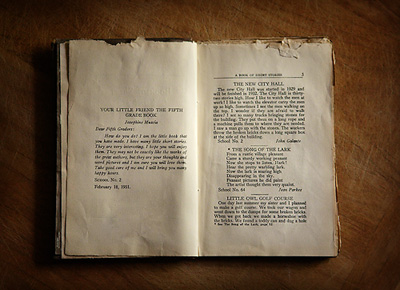 Image Copyright Info
My photos of the book are made available under Creative Commons Attribution-ShareAlike License. See my copyright statemtent here.